Downtown Earth represents some of my music ensembles, performances, workshops and multimedia projects. It is also the name of my studio/venue located in Kingston, NY. Downtown Earth concerts began in 2015 featuring Bruschini's trio with trumpetist, John Mulkerin (long time member of the group Defunkt, various downtown NYC bands and his own group, Liquid Hips.) Tani Tabbal completed the trio on drums. Tani has played with a long list of musicians including Roscoe Mitchell, David Murray, Sun Ra and Cassandra Wilson.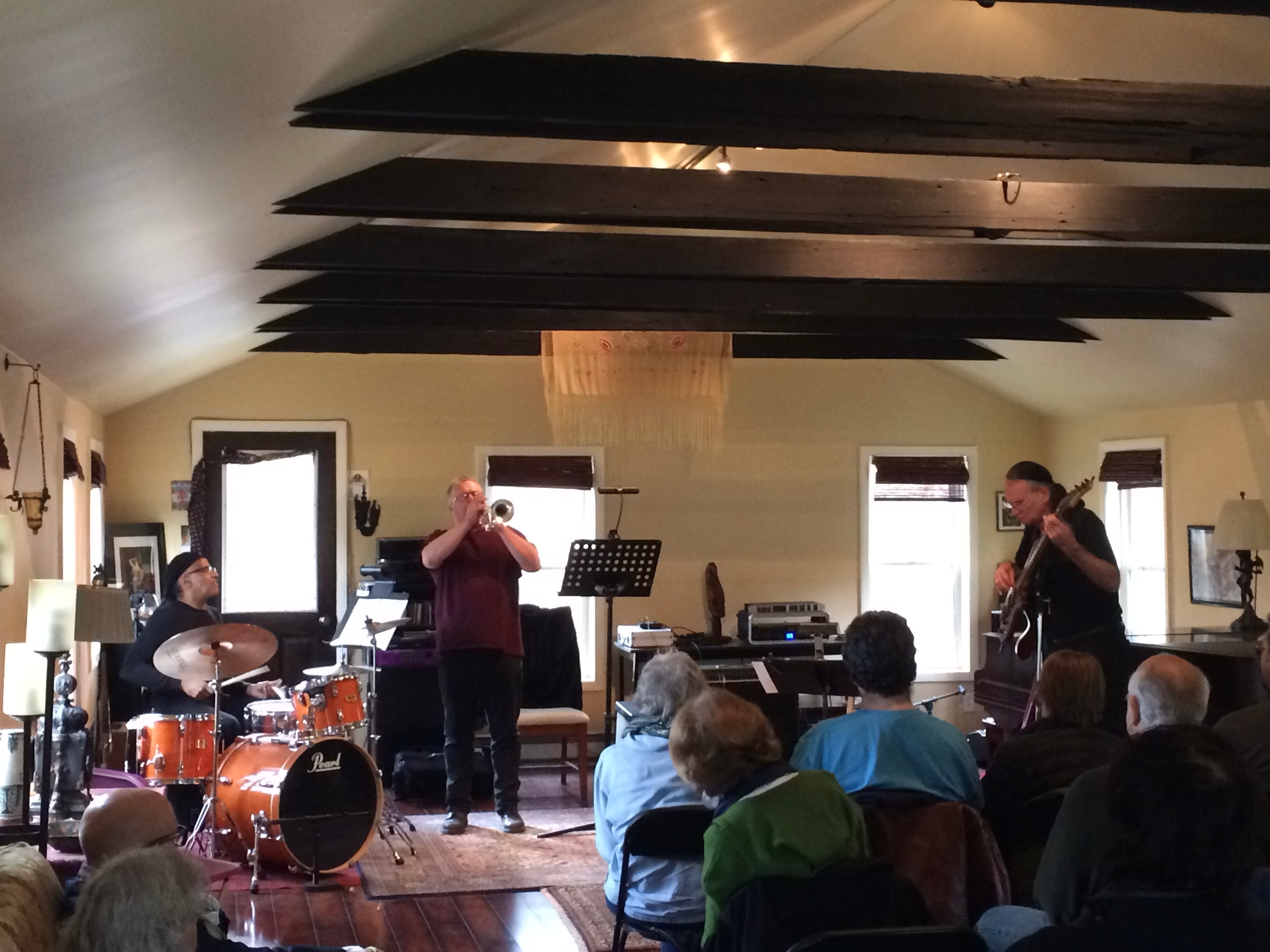 The Downtown Earth Trio played a second concert in 2016 featuring the same personnel of Tani Tabbal and John Mulkerin. 
Well, here we are, friends - 2023 and Downtown Earth not only continues with the creation of new compositions, jam sessions with players--old and new--but also with the inaugural CD, Cecil Ensorcelled --A Tribute to Cecil Taylor. This CD  launches Downtown Earth as my newest record label, replacing the former Bru Note. I'm looking forward to future projects, some already in  the works, including a compilation of previously unreleased works, additional solo works and new ensemble recordings TBA.
Stay tuned, stay well and thank you for listening.
- John