Check out my  latest solo guitar recording of Leo Brouwer's 'The Black Decameron' in three movements.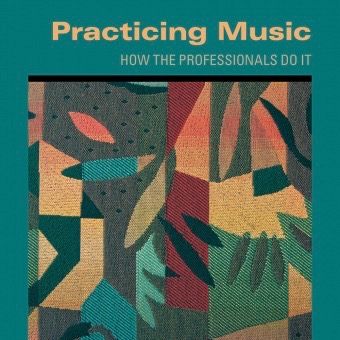 New book: "Practicing Music"
Brian Willson/Morris Lang - editors/authors
Check out my essay, "Getting Intuit"  in this collection written by world-renowned artists who share their insights on practicing, from practical tips to the intangible lessons of living a musical life. Link to essay here.
REMEMBERING CECIL 
Cecil Taylor – March 25,1929 – April 5, 2018
I had the honor of working with Cecil in various ensembles from 1989 – 1993, although my last gig with him was in 1995. His influence on me as a guitarist and composer has been massive. 
Talk about drinking from a fire hose… 
Cecil was way more than this world's general masses could understand or absorb. Beyond the beyond… To hope for a glint of his universe would be considered a gift for those in-the-know. Cecil would largely credit his strict mother for his discipline for practicing and often talked about how deeply she influenced him. He was truly humble and was always working on new approaches to unlocking the mysteries of the universe. He could be irreverently silly in the face of an overly serious and self-absorbed gathering of polemics.  
I'll cherish the memories of playing with him, of course, great conversations about musicians and music, funny stories and heavy hangs around town and abroad.  Greatly missed will be meeting him to have sardine sandwiches, sharing his homemade health drinks (which he prepared for any of us interested after performing marathon rehearsals in his Fort Greene home), imbibing Veuve Clicquot and…and… 
Perhaps my favorite story of Cecil's was when early on, (he would remember the date), he went to hear Lennie Tristano play (and unlike Cecil, I don't remember which NYC club it was) and this was early on in Lennie's career. The only two people in the audience—all the way in the back of the club—were Cecil and Bill Evans! 
Cecil seemed to love talking about musicians and what you thought of them and often wanted to discuss singers. "What do you think of Ella Fitzgerald…?...Sarah Vaughn…?...Abbey Lincoln…?...Betty Carter…?…Aretha…?" His remarkable ability to recall dates when events occurred was mind-blowing! 
And anyone who knew Cecil well was aware of his love of bridges.  The architect, Santiago Calatrava, in particular. 
One funny image that comes to mind is an episode when we were playing in Spain. Upon our arrival, both Cecil and I were experiencing a significant amount of pain related to our respective dental conditions. In my case, it was a shooting pain due to a loose mercury filling which was sitting on a nerve. I think Cecil's discomfort stemmed from a loosened partial. So we're both at the dentist's office in adjoining rooms with his business manager, who spoke fluent Spanish, scurrying back and forth between our chairs translating for each of us about what the procedure should be. Cecil calmly and clearly assessed the triage and most graciously insisted that the dentist deal with me first. For me, it's a funny and endearing memory. Quite an experience to share a rather excruciating visit to a dentist, alongside the Maestro. 
While attempting to write down thoughts on Cecil, two favorite stanzas from Rumi come to mind which help describe for me the vastness of Cecil's influence. 
"Out beyond ideas of wrongdoing and rightdoing,  
there is a field. I'll meet you there.  
When the soul lies down in that grass, the world is too full to talk about. Ideas, language, even the phrase each other doesn't make any sense." - Rumi 
Other than the invaluable musical lessons learned simply by playing with Cecil, he once suggested experimenting more with dyads. And that was and continues to be a goldmine of exploration, discovery and invention for me. 
Cecil's profound influence on my music, his philosophies and inspiration created a deep current that will continue throughout my lifetime, as it will with so many others. 
It is daunting, to say the least, to attempt to convey the tiniest bit of the life of such a revolutionary genius without sounding trite or just hitting on the surface. And that is why we have historians, critics and best of all, fellow-musicians and kindred spirits to help share his story. 
May these few memories of Cecil serve even one. 
Go in Peace, Maestro🙏🏽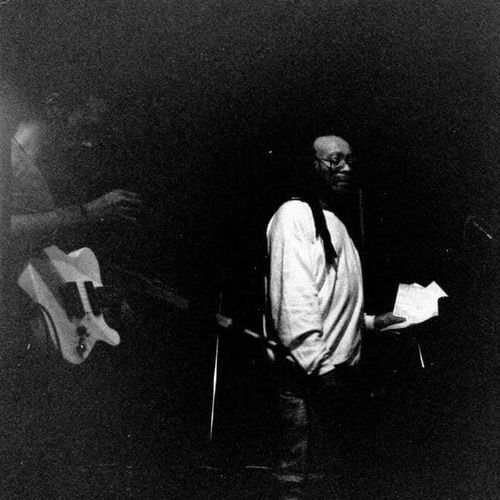 Knitting Factory
photo credit: Harriet Zucker